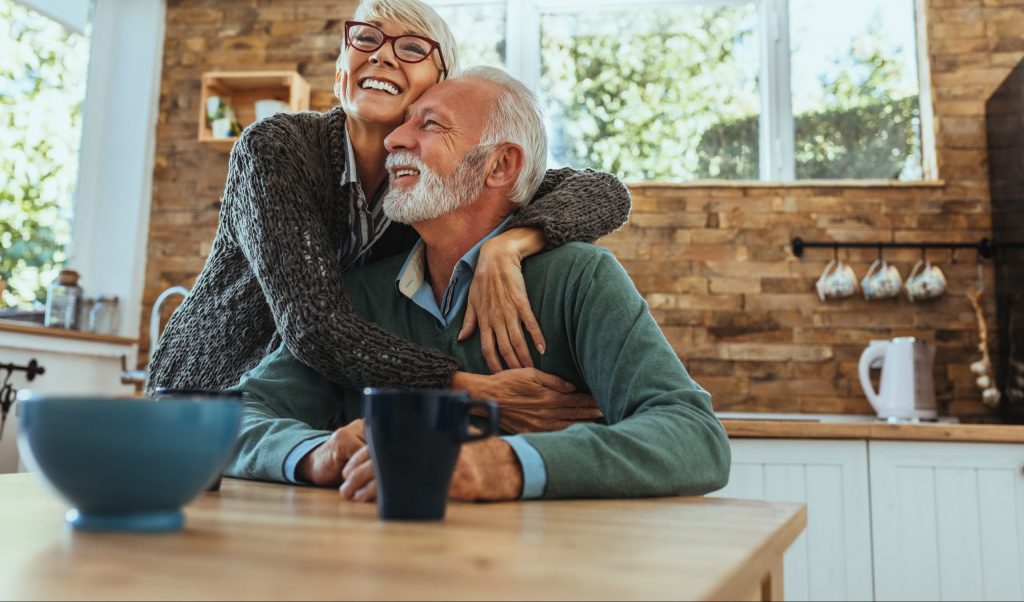 You hear the term all the time, and clearly, it's health-related, but what exactly is Medicare, and who is it for? If you qualify, do you also need a Medicare supplemental plan? If you're looking for these answers, you have come to the right place. We'll start with the basics and work our way up.
First of all, what is Medicare? Who qualifies?
Medicare is health insurance. It's for people who are:
under 65 with certain disabilities

any age with end-stage renal disease (otherwise known as permanent kidney failure)
Exploring the ABCs (and D) of Medicare
Here's where things get a little trickier. There's more than one type of Medicare. In fact, there are four, and they cover different forms of care you might be receiving. Then, you might also consider adding a supplemental plan to close any gaps in your coverage. Plus, each option has a different cost structure attached to it. Let's review.
Part A covers the inpatient care you receive in hospitals, skilled nursing facilities, and hospice and home health care.
What does Part A cost you? If you qualify (see above) and paid Medicare taxes while working, there's usually no monthly premium.
Part B covers services not included by Part A. Think doctor's visits, outpatient care and other medically necessary services.
What does Part B cost you? It depends on your income. Once you enroll, you pay a monthly, income-based premium as well as an annual deductible.
Mind the gap: Many opt for a supplemental insurance policy, like a Medigap plan, to cover any gaps in coverage across Parts A and B. Supplemental insurance helps you pay any remaining health care costs associated with things like copayments, coinsurance and deductibles.
Part C can also be referred to as Medicare Advantage Plans. These are combination plans managed by private insurance companies that have been approved by Medicare. Usually, the plans include Part A, Part B and (sometimes) Part D coverage. Whatever the combination, the plan must cover medically necessary services.
What does Part C cost you? Again, it depends. Private insurance companies assign the copays, deductibles and coinsurance attached to these plans at their own discretion.
Part D covers prescription drugs, and it's available to everyone who uses Medicare.
What does Part D cost you? Like with Part C, Part D plans are provided by private companies approved by Medicare, so you pay a monthly premium.
One more note about payment: If you have Medicare along with another type of insurance, the question of who should pay, or who should pay first, can get complicated. For example, generally, a group health plan would pay before Medicare, but there are also many exceptions. If you have a current Medicare plan in place that is not administered by Acentria, please visit www.Medicare.gov or call 855.798.2627 to speak to someone about the specifics of your situation. If you are interested in reviewing your plan options or have already purchased a plan with Acentria, please contact us directly for more information.
How do I get Medicare?
Now that we know the different parts, how do you actually get up and running? Let's review the key steps and information you need.
Step 1: Fill out the questionnaire
You should receive this from Medicare about three months before you're entitled to start coverage. Medicare uses your responses, like whether you have group health insurance through an employer or family member, to set up your file and make sure claims get paid in the right way.
Step 2: Communicate any updates post-questionnaire
Let's say something about your health insurance or coverage changes after you submit the questionnaire. All you have to do is call the Medicare Coordination of Benefits Contractor at 855.798.2627 and they will update your file.
Step 3: Schedule a free visit
Once you've started on Medicare, be sure to take advantage of a free preventive visit during the first 12 months of your coverage. The visit will allow you to assess your current health status and set up a roadmap for the future.
Step 4: Create an account
To access your information and track claims, head over to Medicare.gov and create an account. This is where you can also complete an Authorization Form that allows your family and friends to call Medicare on your behalf.
We're here for you.
Got more questions? If you or a loved one is nearing retirement age, we're here to help you with everything you need to know. Don't hesitate to reach out and discuss your options today!